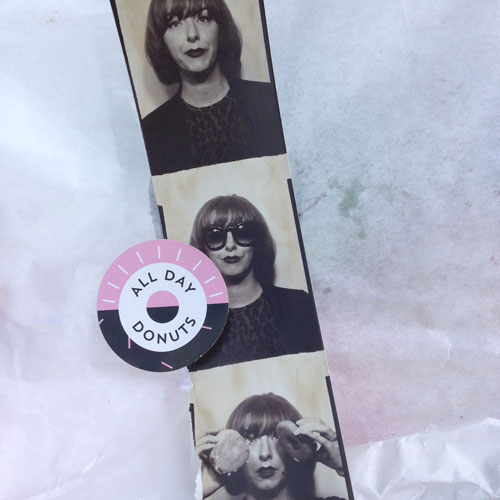 Sometimes blogs provide an creative outlet for those who need them, when their creative needs aren't being fulfilled in other areas. Sometimes blogs are adjuncts to creative outlets or the cherry on top of everything you do. Sometimes blogs are your only form of creative outlet.
My blog has always been an additional outlet, something that gives me the option to expand on other areas of social media and sometimes my actual work work.
It's been a long time since I've posted anything about my work on my blog (it's been a long time since I've posted anything on my blog) but if you've been watching you may have noticed I updated my portfolio section with a few projects I did last year.
I don't know how long I can continue to profess how exceptional lucky I feel working in the Australian publishing industry until it sounds insincere and contrived. But if I won the lottery tomorrow I would show up on Monday morning ready for work because the people and the projects make this a career I've worked very hard to realise and I wouldn't give it up for nuts.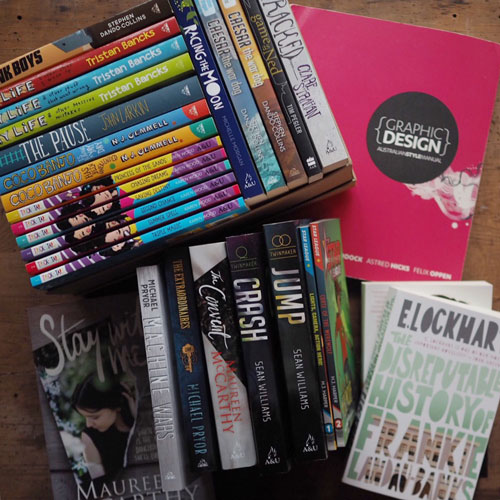 It's a job, there are highs and lows just as any other work but over years I have built some wonderful relationships with publishers and editors that have given me an outlet to play and push myself further in my design practice, question my abilities, reach further into my conceptional mind, doubt myself terribly one day only to perform crazy dances for my dogs when I am finally successful the next day. I am not a robot at a computer pushing pixels for someone else's idea but a collaborator – my ideas are respected and my voice heard.
And the end product is extremely satisfying. Who doesn't love browsing through a book shop? Or flipping through the pages of a lifestyle book on a friend's coffee table? People remember their favourite book as a child, and most people relish the gateway that a good story provides.
Being able to clothe a manuscript – give it a form that presents itself to the reader, introduces and entices, strikes a chord, generates goodwill – is a lot of responsibility.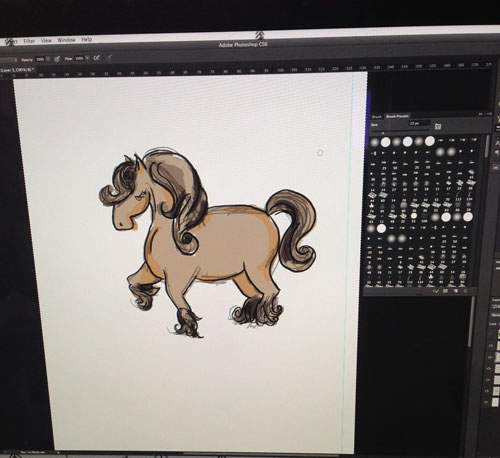 One of the questions I am frequently asked is do I read the manuscript before designing and my answer is: I try to read as much and as many as I can. I have worked out a few tricks for reading the MS (that's manuscript in publishing abbreviation) like reading them on my iPad in the evenings; using the Text-to-Speech function on my computer so my Mac reads to me as I work; having a text reader app on my iPhone which is like having vaguely personable robot read an audio book (but is great for the gym or when I commute). But I don't have the luxury of sitting around for days reading books, I have work to do and as a freelancer deadlines wait for no one.
Some books I get very excited about reading and fan out about them – last year I designed the cover for the Australian release of ZEROES . I devoured the MS and loved the story – I am a sucker for super hero storylines and particularly like the UK TV series Misfits – and I have recently been started designing the second book in Zeroes series and am so excited to get to read the MS (for designing purposes only – er-hem!).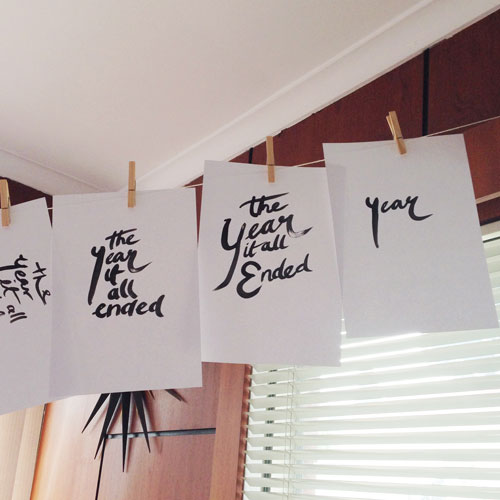 Some books I get stumped by and I have to call my braintrust and talk at them for a while until I can unknot the concept from my tangled thoughts.
I would say 60% of my job is thinking. Just thinking not actually doing or producing but considering the message and audience and thinking of how to create a window into the story. Some concepts can take days, if not weeks of labouring to get a design that feels right, others can be knocked out in a morning (but only after quite a bit of thinking). It's not an exact science and I don't have a formula, but I do use the principles of design as a base.
Sometimes I have to design 35 cover concepts until the cover is approved, sometimes the final cover is chosen from the first round of concepts. Sometimes I think I've nailed it and the publisher goes in a different direction.
Sometimes I use stock images, other times I shoot my own photographs and on very special occasions I get to commission a photographer. I illustrate stuff, work with commissioned illustrators. I hand draw type and nerd out over fonts.
I've given talks and run workshops about book design with publishers and editors, aspirating writers, primary school kids and tertiary design students. I can talk your ear off about colour meaning and type placement.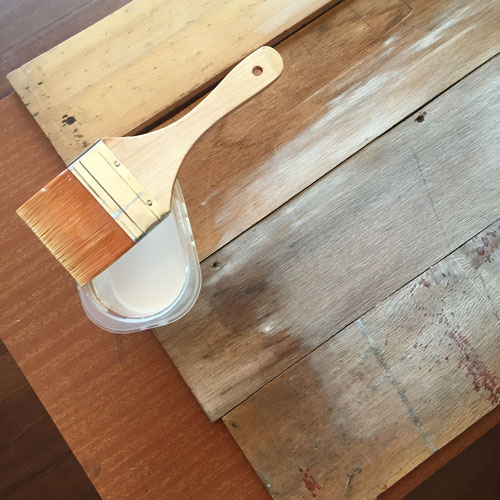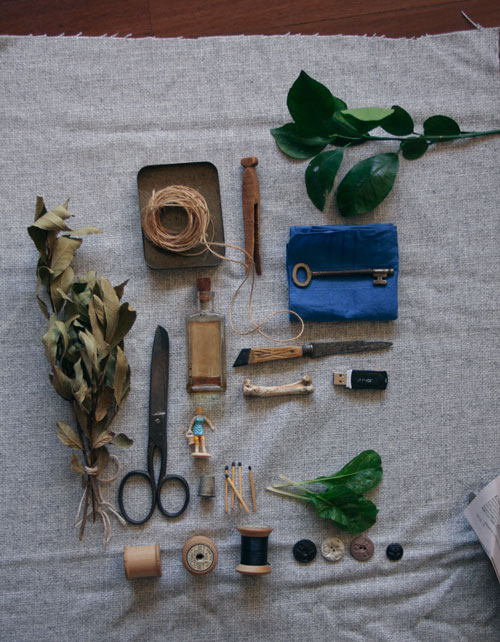 My work is shown across social media via publishers, authors, book reviewers and readers. Most people wouldn't have a clue who I was, or even think about the actual designer behind the book and that's completely fine. Sometimes I get tagged in an appreciative post twitter or instagram by people who know me or my work, which I am always grateful for. I love finding discussions about book covers I've created, it gives me enormous insight to be a fly on the social media wall.
As a freelancer I find it hard to say no to work, it's the nature of the job sometimes. But most of the time I can't say no because the project I am being offered is just so damned good I'd be a fool to pass it up. I have come to the point in my career that I am able to say no but (due to the aforementioned smug love of my job) I just won't.
As mentioned in my previous post, this week I am doing a bit of a retrospective on some of the books I designed this year.
RACING THE MOON // Allen & Unwin
Another Allen & Unwin title I worked on was Racing the Moon, a children's/young person book. As soon as I got the brief I knew I had to illustrate the cover, in my mind there was no other option, and while I did provide photographic concepts in the first round the publisher agreed – illustrative all the way.
This was a tricky cover, as the story is set in 3 distinct places in 1930s Australia: urban workman suburb Glebe, an upper north shore Sydney Catholic boarding school and a south coast reform school/farm. Which location to show on the cover? I felt Glebe would offer me more scope of concept, so I hopped in the car and drove around the suburb, stopping to take snaps on my iPhone and make a few sketches before heading back to the studio to create the first round concepts.
These concepts are about linking the suburban landscape of Glebe with the terraced houses, to the rolling hills of the south coast/ the moon.
This concept is my favourite cover this year, hands down. I used the optical illusion cube pattern as my inspiration and illustrated workmen's cottages, stacking them to show urban build up – everyone living in each other's pockets which is a stark contrast to the open farm in the south coast.
Unfortunately for me, the author was keen to have a more country/rural scene on the cover. So after many rounds of concepts and a revision of illustration style, we had the final book cover.
Internal illustrations, title page pattern and chapter opener icon.
In the end I compromised on my original illustration style of flat colour and black outlines but was able to once again push myself to add more depth to the image with grainy shading and creating brushes in Photoshop. The entire cover was illustrated in Photoshop.
I made myself a promise at the beginning of the year to challenge myself more on every single brief, don't just do what I know I can do – push myself, experiment, use different techniques and different idea creation processes – and that's just what I did, making this year one of my most creatively satisfying years as a book designer.
Don't get me wrong, I do approach every brief individually but in the past I found I was relying on stock images too much and not being as deep conceptually as I could – possibly had something to do with time limitations and baby brain.
But  this year I illustrated more, hand drew more typography, explored shape and colour, tried to get under reader's skins and took a lot of photos – which I am keen to do more (especially since taking a photography workshop in July my pictures have improved outta sigh, if I do say so myself).
And now the end of year is upon us, with Christmas next week and the new year the week after I thought it would be nice to look back on a few of the books I've worked on this year. So all week I am going to be posting different projects and talking about the design process for each one.
TWINMAKER SERIES // Allen & Unwin
Earlier this year I started working with Allen & Unwin, which has been an amazing experience of challenging briefs and mind-bending concepts.
Twinmaker (Jump, Crash, Fall) is a young adult sci-fi trilogy and not only did the project call for something commercial-feeling but different-looking from the rest of the pack, it was also my first job with A&U so there was a bit of pressure to impress my new clients.
To get inspired I walked around the MCA with some of my brain-trust (mum and Little A). I instantly gravitated towards the art works that had some form of fragmentation…
The main mode of transport is a D-Mat in the books: you stand in a tube and get turned into particles then transferred to your destination any where in the world. But something is going wrong with the system and so begins the adventure… I wanted to focus on idea of people being dematerialised and losing a sense of identity, so above are my first round concepts.
We moved forward with the first concept in the row above, and this is the final full cover for Book 1: JUMP. The entire cover – aside from the stock photographs of the people and the fonts – was created from scratch in Photoshop by me. It was a fantastic challenge in learning new techniques and exploring brush creation.
We did go through a fair few rounds of revisions trying to find the right people for the cover to represent the main characters, so many that I might have gone a little crazy… and sent A&U the following concept…
What? It's totally a story about D-matting sci-fi cats right?
The other covers in the series.
I love the bold colours of each cover combined with the curving shapes made by the characters falling/d-matting, there is a great sci-fi feeling to the design with elements that make it eye-catching and compelling to pick up in the bookstore.
Possibly from this display in Kinokuniya, Sydney?
Don't forget to come back tomorrow for another process post!