Book Design Process: Giveaway!
You could win an awesome Design Cherry gift pack containing a hand printed tote bag, rosette and Little Veggie Patch Co seeds! (see below for details).
I love making things hard for myself. I do. It's like a disease. I complain to SAH about not having enough time for myself, what with working full time as a book designer, part time as a lecturer and the fullest time as a mum and yet I devise these projects that are so fiddly, have so many components, with tricky ways of printing or producing the end product, they take me weeks from designing to assembling. Late in to the night I toil, sometimes completely scrapping everything and starting again. It's exhausting! But I do it again and again.
Why? Because the outcome is always awesome. Oh and I am probably a masochist.
You might remember I made little flags to wave at the book design awards this year, which took quite a few evenings to complete because there were a few different colour plates to print on the card (then cut and glue to make the flags).
My clients are always recipients of these elaborate projects at Christmas, whether they like it or not. I love giving hand made gifts as it's a way to flex my creativity and continue to push myself for my clients. In the past fiddly things I've made for clients include a flip calendar: 3 colour gocco printed base with ring bound number cards that flip over so you can customise the date (each number card was hand cut and individually stamped with vintage grocer price stamps). As well as pom-pom cherry garlands, and hand made, printed and bound books… the fiddly list goes on.
This year was no different. I screen printed tote bags, hand made rosettes and hand picked seedlings to create the ultimate summer gift pack.
I traded a home BBQ smoker cooked meal for a bit of copy writing with this clever lady for the tote bags 'Baby got book' (I found everything I came up with sounded stiff and corporate which was completely disappointing but sometimes you need to realise your limitations and call on the talent and lovely squishy brains of your friends), from that phrase I designed the bags using my print gocco to create the screens, but as I was screen printing on fabric I had hand pull each screen rather than press the prints in the machine, I used Pip's hanky printing tutorial over here to learn how to do this.
I had a lot of trouble with the black text plate and had to create numerous screens but in the end I was more than happy with the results.
Inspired by the totes I made rosettes that continued the hilarious rapper/book nerdiness ..
I completed the package with considered selections of seeds from The Little Veggie Patch Co. – those of the wonderful  seed packets that are reminiscent of vintage style book covers.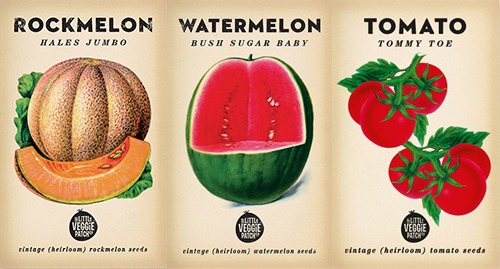 Phew!
And guess what? YOU could WIN one of these packs! That's right a hand printed tote bag to carry your summer reading in, a little rosette to display with pride and a pack of seeds that (with a little love) turn into some delicious fruit!
All you need to do is leave a comment below and tell me what's on your reading list this summer!
(This is open to International entries as well, so you may like to tell me what's on your winter reading list instead)
Entries close 27 December and the winner will be drawn by a random number generator.
SO! What are you reading??
—–
The Giveaway is now closed.
—-
The WINNER IS*: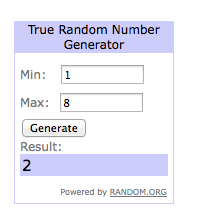 Kellie / Dear Olive
Congratulations!!
*As Disqus does not number comments I numbered each entry from 1- the first comment to 8 – the last comment.