Tuesdays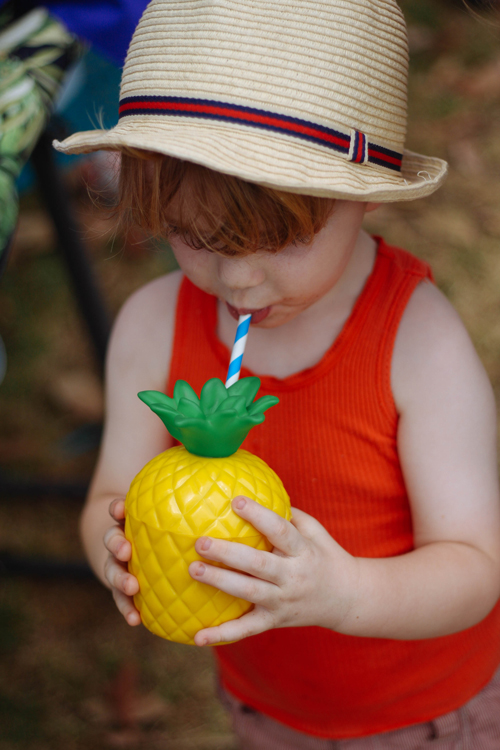 A combination of lack of daycare funds, otherwise occupied grandparents* and the joys of flexible freelance work mean Tuesday's are my days with Little A.
A day where we spend the mornings lazily playing, watching Play School, grazing for breakfast and generally enjoying the fact that neither of us need to be anywhere in particular. However by mid-morning I usually get a bit edgy, the relaxed morning has worn thin and I need to get out of the house.
Thanks to our awesome zoo pass we spend many of our Tuesdays at the zoo, which once prompted one of my lovely Allen & Unwin editors to muse that 'Tuesdays at the Zoo' sounded like a very pleasing memoir.
It is a fine way to spend an hour or two with my young child. With enough time to see the Seal show (Little A's most favourite thing and oft recreated in the shower with his birthday toy seal set); say hello to the elephants and giraffes; stop by to see the big cats being fed and sometimes catch the bird show; it's an easy afternoon that keeps us both very happy.
But we can't go every week and because neither of us are content to meander, shop or wander aimlessly we need to DO something. A much loved alternate is the Australian Museum. Lord help the people on the bus when we head to the museum as they are each and everyone informed that we are going to see the "dinosaur bones". But even the museum gets old fast, so last week I decided to take Little A on a train ride then catch the ferry to Manly.
It ended in tears.
As Little A grows … and grows and grows off the charts for his height/age percentile, he riles at sitting in the stroller, preferring instead to explore and run off with his parents in tow frantically calling out after him (this happens a lot) or be carried when tired. And the stroller becomes an adjunct accessory, just another thing to cart around – although it does function well as a fancy nana-trolley somewhere to store the 10 million things one must cart around to prevent the world ending at the drop of a single 2 year old's tear: tubs of fruit both fresh and dried (in case of melt down break seal); nappies, change mats, wipes (oh baby wipes the swiss army knife of any mum's hand bag); drink bottles, random toys, sunscreens, half eaten biscuits from the last outing, drawing implements, extra clothing, hats and if you're lucky your purse and phone.
Last Tuesday I decided not to take the stroller, instead reasoning we would be sitting on public transport for most of the afternoon the stroller would be unnecessary. Ah me, I forgot that one all important fact that makes that glorified pack mule golden: restraint.
Over-tired mental kid? Shackle them into the stroller and let them fall asleep. Sure they may make a scene and cry a bit but it's easier to wheel them off around the block (or deck of a ferry) to assist in ensuring slumber then having them clamber all over the ferry (inside) in their wet clothes (that they got from running straight into the water after agreeing only to play in the sand as you forgot to bring a 2nd pair of pants) then push and yell at you as you physically restrain them until they slump down in your arms finally asleep, leaving you to carry them like you would a small baby with vine-like legs falling out of your arms, along with the 10kg baby bag, ducking and weaving between tourists, street performers and turnstiles to get them from the ferry on to the train returning home.
And by them I mean Little A and by you I mean me. 
So now I know, while we can have lovely outings to lovely destinations the trip to Manly and back is one step too far without wheeled assistance. Another parenting lesson learnt.
*While both sets of grandparents may be otherwise engaged on Tuesdays they are incredibly generous with their time and do look after Little A on separate days. I realise how incredibly fortunate both Little A and I are to have such accommodating and loving grandparents so close.
** Photo of Little A taken at the gorgeous Miss B's 1st birthday party last weekend. Happy birthday little lady!