Eye of the tiger
I write my best blog posts when I am falling asleep, I can see the entire entry laid out and somehow I am able to write sentences that make sense – interesting content effortlessly constructed. Then I fall asleep and loose the lot.
The other night I wrote a wrap up of the last few weeks (they've been big) and was very happy with it. My only problem was it was in my head, not my computer. SAH has suggested I use the Dictaphone app on my iPhone. I suggested I would feel like a tosser and it would scare the words away. So the solution is to take notes right? But after a long day, laying in bed trying to relax and fall asleep the last thing I want to do is sit up and write notes. I am can barely be arsed to sit up and put socks on when my feet are cold.
The solution is mind-control, I'm just putting this out there WordPress.
But I digress. It's been a big few weeks and no doubt if you read any Australian blogs this week you'll have come across mentions of the Kidspot Voices of Australia 2014 blogging awards. There have been nominations, judging and this past weekend the finalists were announced along side a blogging master class and launch party. Well I am pretty proud to say this space of rambles has placed in the top 30 personal blog category. That's right, people actually read my blog and like it – winner!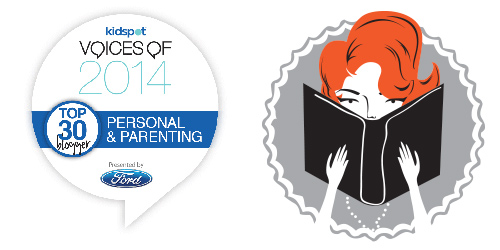 Awards are given in three categories and then an overall winner is chosen at the end of the year. All the awards are judged by a panel of industry peeps but to be considered in the first place, you need to be nominated by readers. So I wanted to say thank you to those who nominated me, you are awesome thank you for liking me and my blog enough to do so. (ps. I nominated myself as well because, why the hell not? If you can't toot your own horn who will?)
So enough with the humble brag.
While SAH and Little A drove down the coast for a weekend away with his family I stepped out for the weekend, attending the blogging master class during the day and the launch party at night. With my trusty wingman, Goose erm, Ursula by my side we had a rollicking good time at the launch party, took a swag of photos, met some lovely bloggers (like Keeping up the Holsbys, Blah Blah magazine and My Square Frying Pan), met blogger friends in the flesh or IRL as the kids say, and my wingman may or may not have been convinced to start her own blog by Bron. Thanks for hosting a great night Kidspot.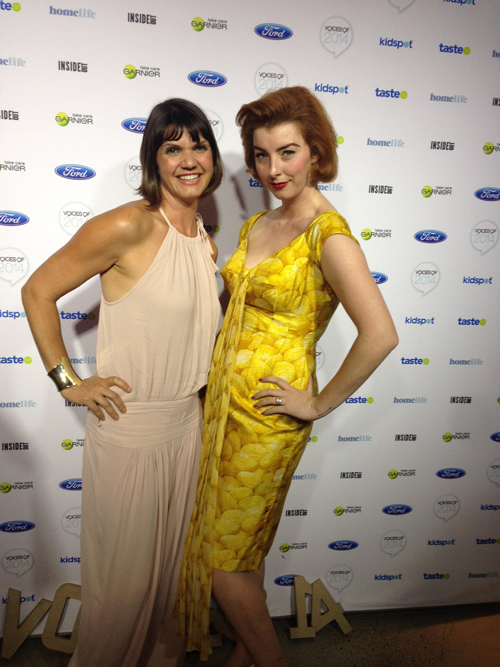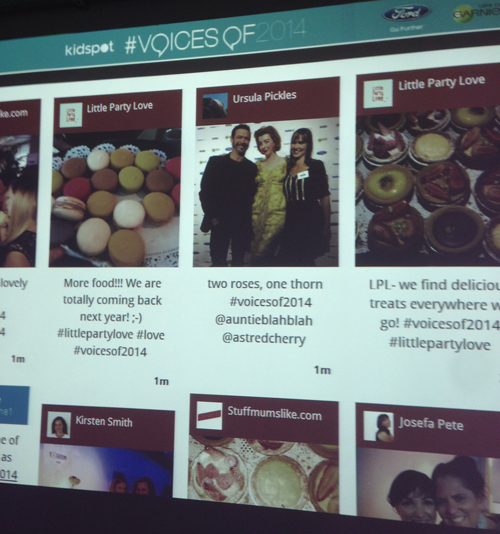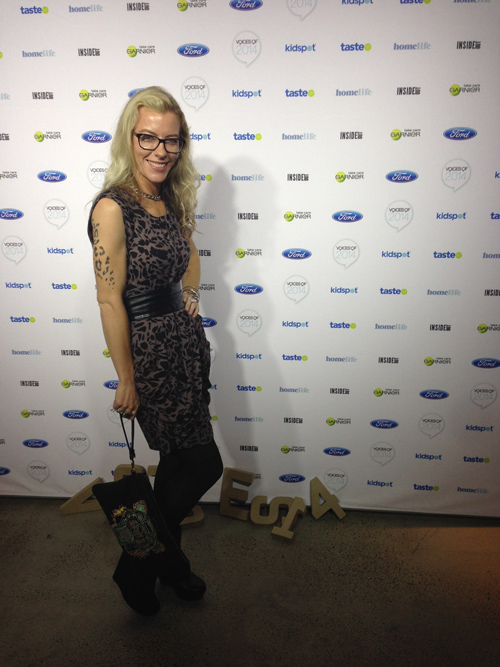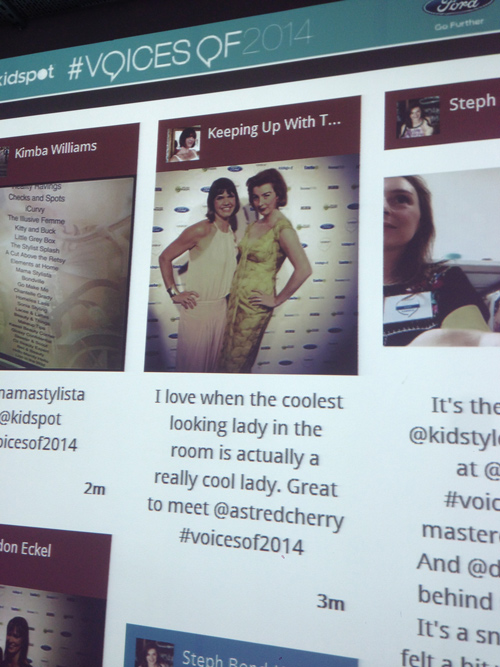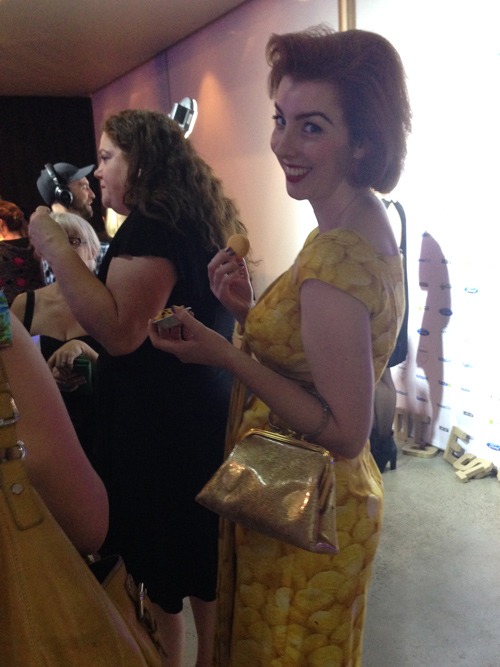 It was a great bookend to a jam-packed few weeks, which included 2 photo shoots (house + me for blog and magazine publication), a fun hand painted signage project for Megan Morton and some really interesting book design briefs.
Phew! I'm just a little bit tired.