Celebrate – Happy snappy Coney Island
My blog is a funny thing.
It wasn't started for any purpose other than to be some sort of documentation of my life and design work – 'i woz 'ere' – and if you're savvy enough you'd be able to track my web presence from my 1995 gothic website to this much less angsty and dark manifestation.
One thing that has always remained throughout my various web incarnations is the documentation of my friends. From dark figures draped over gravestones, to rockabilly gigs and dancing I have always been behind the camera snapping away.
Back in the day when SAH and I started dating I toted an Olympus SLR around, shooting film and pretending I was a photo journalist. To be honest I just knew the basics of how to make the thing work but nothing about lenses or framing. When SAH and I upgraded to digital point and shoot cameras I thought nothing of it and continued on my merry way taking slightly arty happy snaps. It wasn't until we took the plunge and bought a Canon DSLR that I started to appreciate the idea of taking better photographs – lighting, lenses, framing, small amounts of digital enhancing – and my work started to improve. I even took a photography workshop last year that I feel has pushed me further and further.
As a finalist in the Kidspot Voices of Australia awards I am privy to a few sponsorship challenges, things like testing products and stuff. I've never really thought about sponsorship on my blog, as I said it was really just started to be a place to ramble and post my creative work. When I was offered an Olympus sponsorship challenge I thought long and hard about it. Did I want to open myself up to this kind of content? Realising the parallels between what the Olympus My Family Lens challenge and my blog ethos (i woz 'ere) made me agree – yes thank you, I would like to play with a camera and continue documenting my life on my blog.
So I was sent an Olympus OM-D E-M10 camera for a couple of months. From the outset I was kind of excited, those babies are designed to look like vintage SLR's (like the one I used to shoot on) so is the perfect accessory for me. And in fact when I ventured out with it on Saturday I felt really free – unlike our cumbersome Canon – I was able click away and enjoy the festivities.
The festivities being our beautiful friend Caroline's 40th birthday. She had chosen to not act her age and celebrate in style at Coney Island, Luna Park.
As soon as we fronted up to looming decorative building, childhood memories overwhelmed me and I was giddy. The smell of the hessian sacks used on the rippling slippery dips, the creak of the wooden floorboards and the timeless hand-painted signs, nothing had changed except we had gotten older and my poor old body and its weird cervical ribs now prevented me from jumping in with my friends on any rides. So I was content to experiment with my new charge and snap away doing what I do best – documenting my awesome friends and family.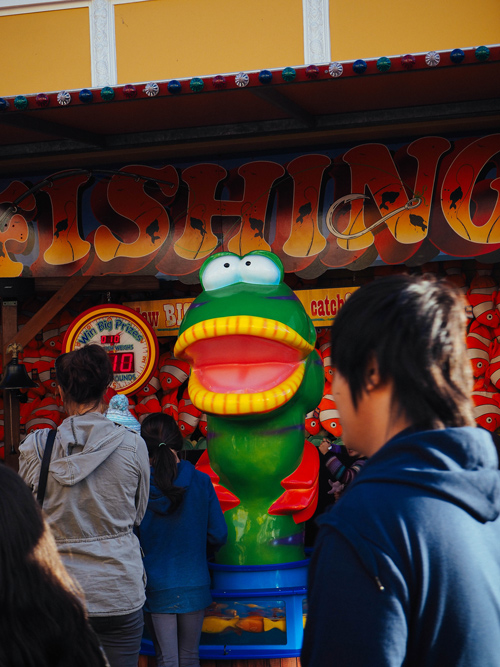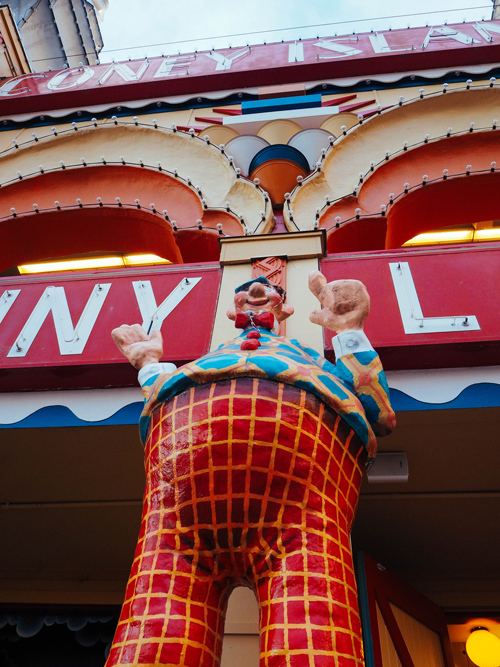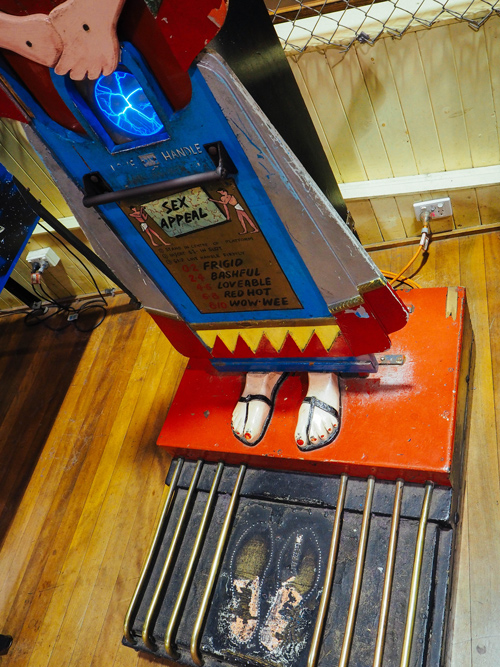 I did however spend and awful lot of time in front of the funhouse mirrors – what can I say I'm part Budgerigar?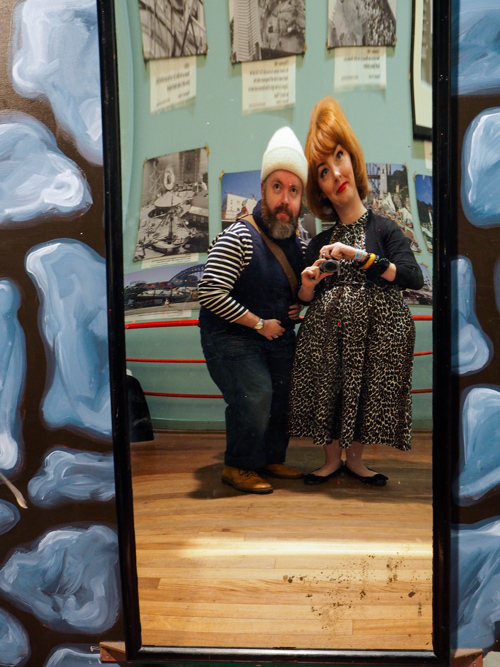 Happiest of birthdays fabulous Caroline you are an incredible, talented, clever lady.
While I am still getting the hang of my loaner camera I am having a lot of fun in the process. In fact one of the things I've truly enjoyed (and used a few times) is the wifi connection from the camera to my iPhone/iPad. So I can shoot fancy stuff on my camera and wirelessly connect to my phone and then post to Instagram, easy peasy. It's a bit addictive.
It's also come in handy when I've wanted to review my images at the end of the day – quickly connecting to my iPad I've been able to view everything in the Olympus App. Geez technology! I am looking forward to using the iPhone remote control function too.
This post was part of the Olympus My Family Lens challenge, in conjunction with Kidspot Voices of Australia awards, which I am participating in for 2 months. All opinions are my own.
You can follow my Olympus OM-D E-M10 adventures through my instagram, twitter or Facebook page – or simply searching #myfamilylens